As a brass player, it's important to give your instrument a bath every once in a while. We would recommend doing this on a monthly basis, as it will prevent the build of yeast and other harmful pathogens in your instrument.
A paper written by doctors at Manchester's Wythenshawe Hospital documented a case of what is now referred to as "bagpipe lung" in a 61-year-old patient. This fatal reaction to was caused by mould and fungi lurking inside his bagpipes. There have been other cases documented with saxophone, trumpet and trombone players in the UK. If caught soon enough, patients can be treated and make a recovery. Having said that, they could have all been prevented had the musicians been cleaning their instruments properly!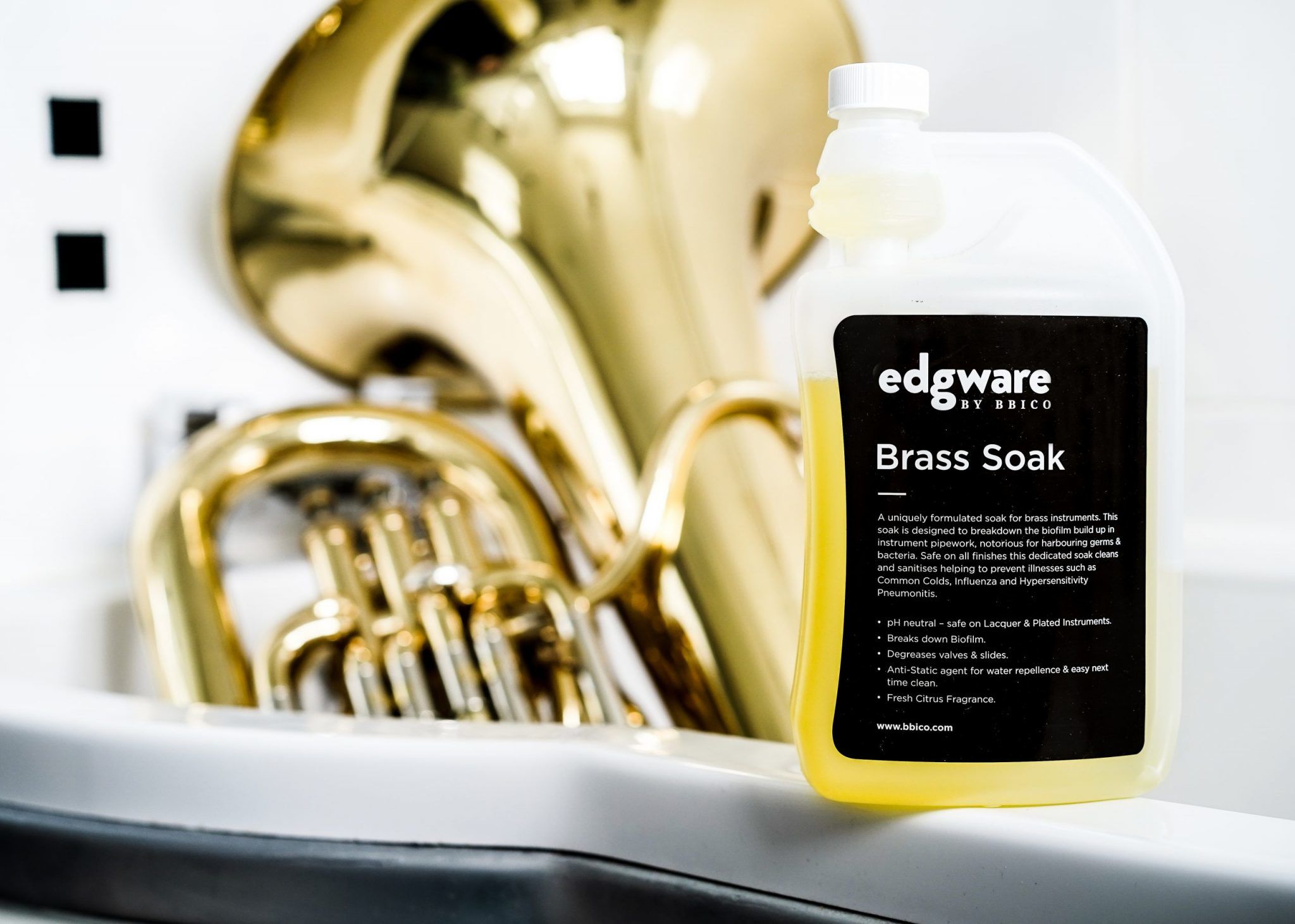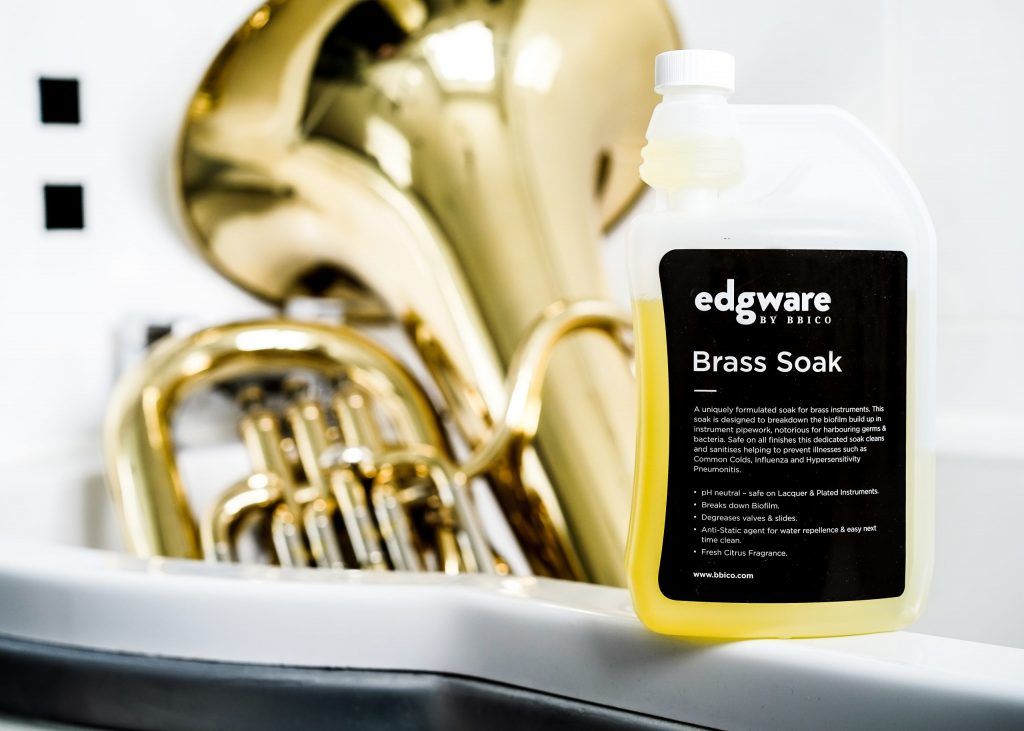 The Bathing Process
Here's the ten-step process we recommend following when giving your beloved brass instrument a bath:
Take your instrument apart – removing valves, slides, valve caps, etc. (it might be helpful to label each part so you don't have too much trouble putting it back together again afterwards!)
Fill your bath with lukewarm water, and add your chosen cleaner (we'll make a recommendation/shameless plug later)
Place your instrument inside the bath, on top of a towel so it doesn't get scratched
Allow your instrument to soak for the suggested time given on the label of your chosen cleaner
Use a snake and valve brush to scrub the inside of your instrument and remove any build-up
You should then run water through the tubing until it runs clean
Rinse your instrument to remove any dirty water, and then dry with a clean towel
Make sure to rotate your instrument several times to make sure all of the water has come out
Apply slide grease and valve oil when reassembling the parts
Play test the instrument to make sure everything has been put back on the right place!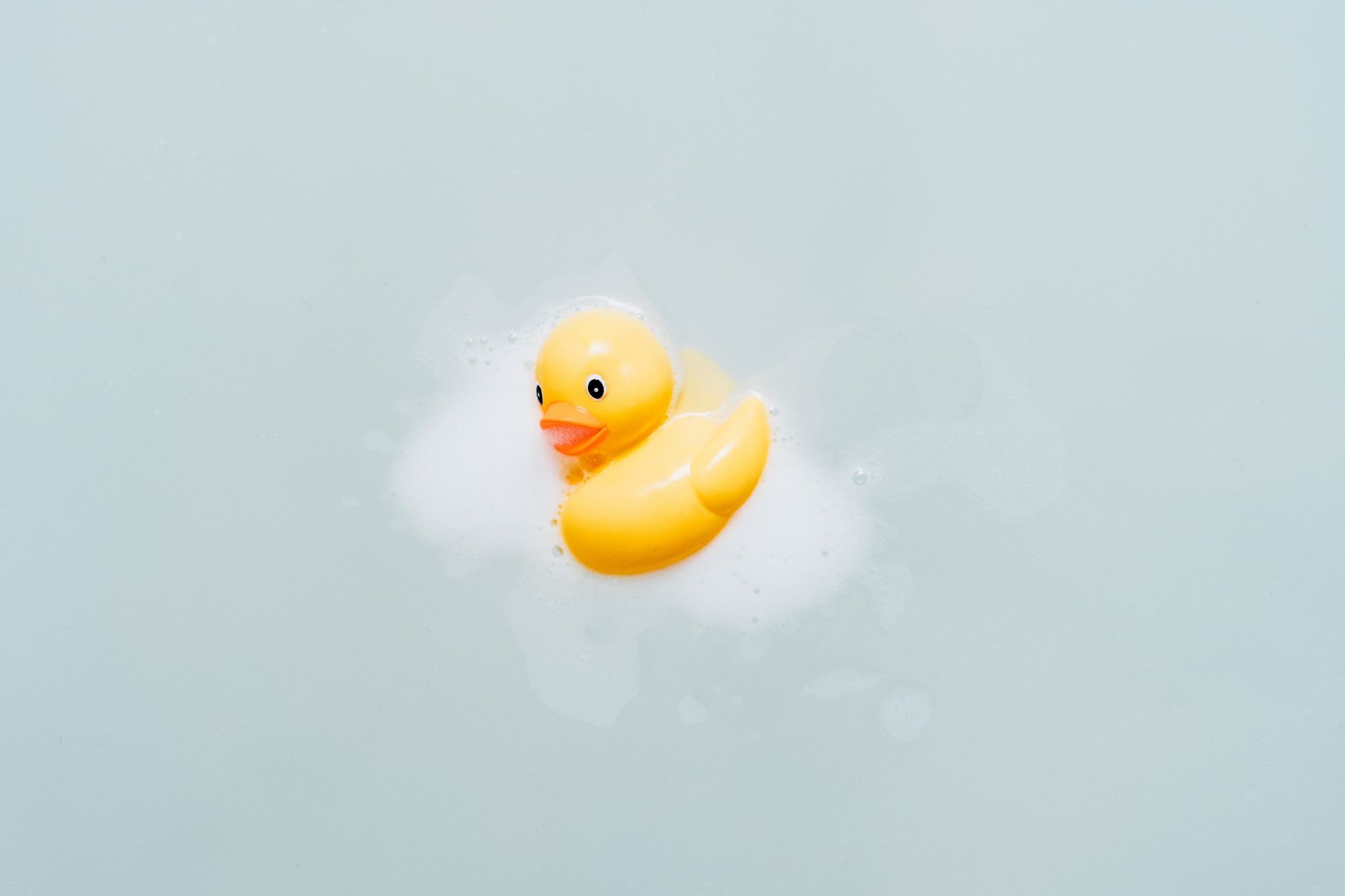 Which Solution to Use
Of the musicians who do bathe their brass instrument, many use Fairy liquid, which isn't actually very good for your instrument. We've developed a brass soak which has been uniquely formulated for all brass instruments. Our soak:
Is designed to break down the biofilm build-up in instrument pipework, notorious for harbouring germs and bacteria.
De-greases valves and slides and freshens with a clean citrus fragrance.
Features an anti-static agent, which creates water repellence, making the next clean even easier! (very handy if you're going to be doing this more often now!)
Has a formula that's safe for all forms of plating and lacquer finishes due to its neutral PH.
Is made, designed, and packaged in the UK.
Comes in a recyclable 1L HDPE bottle, with a label made from 100% recycled content in the EU, and twine made in the UK.
Smaller brass instruments (trumpets, cornets, flugelhorns, tenor horns, trombones) only require 50ml of solution per soak, dissolved in water, and larger brass instruments (baritone, euphoniums, bass trombones, tubas and French horns) only require 100ml of solution, dissolved in water. This means that one bottle can soak a trumpet 20 times, or a tuba 10 times!
---
So, there you have it – some top tips on how to bathe your brass instrument. If you have any requests, feel free to let us know here or reach out to us on Instagram and Facebook!